Hey. Had a rough day yesterday but today I'm much better. Keep me in your prayers, I found a lump on my tongue..a rather large one in the middle of the back of my tongue..like way back there. So I'm going to the clinic to get it checked out tomorrow. Other than that the lymphnodes are getting bigger so I may get an x-ray.

Anywho..I made this!! I saw it on Elsie Flannigan's Blog which is A BEAUTIFUL MESS, she is a way better scrap booker but I think I will learn alot from her. I think I may get either her book or a kit to start a beginners scrapbooking club at my church for the ladies. :) So check her out yo.

Here it is..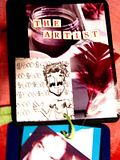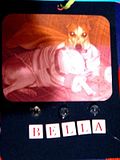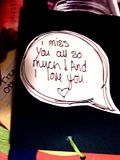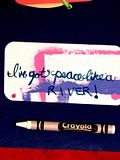 Now I am going to make some place mats and coasters. Whoop whoop.
Peace and Love!!